This card is an ideal keepsake for young children to make and give to parents and grandparents for Mother's Day, Father's Day, Christmas or birthdays.  They can use a photo of themselves or a family pet.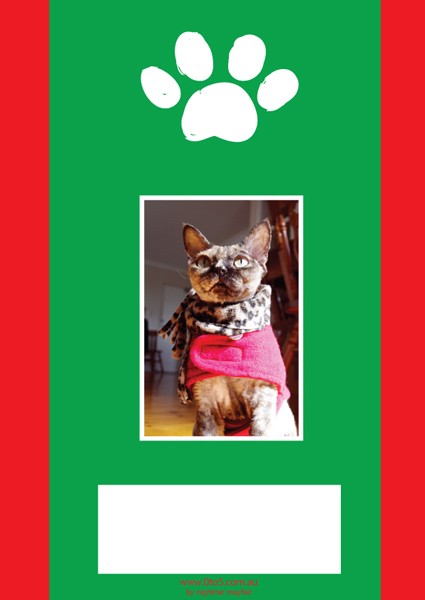 Instructions:
You will need
1 A4 sheet of coloured card for base
1 sheet of A4 coloured paper for top sheet
Sheet white or light-coloured paper
Paint
Photo
Glue
Verse – write your own or print and cut out the verse below
Method:
Cut a 2cm edge from the top sheet so that it is narrower than the card.
Glue the top sheet onto the card
When the paper is dry, place child's hand in wet paint and apply to the paper.
Glue a current photo of the child under the handprint
Print or write the verse on white paper. Cut out and glue the verse below the photo
Write the date on the back. In 40 years, you'll be glad you did.
Verse: Use this one or make up your own
This is to remind you when I have grown so tall
That once I was just little
And my hands were very small