This is a template of a farm scene with barn and vegetable beds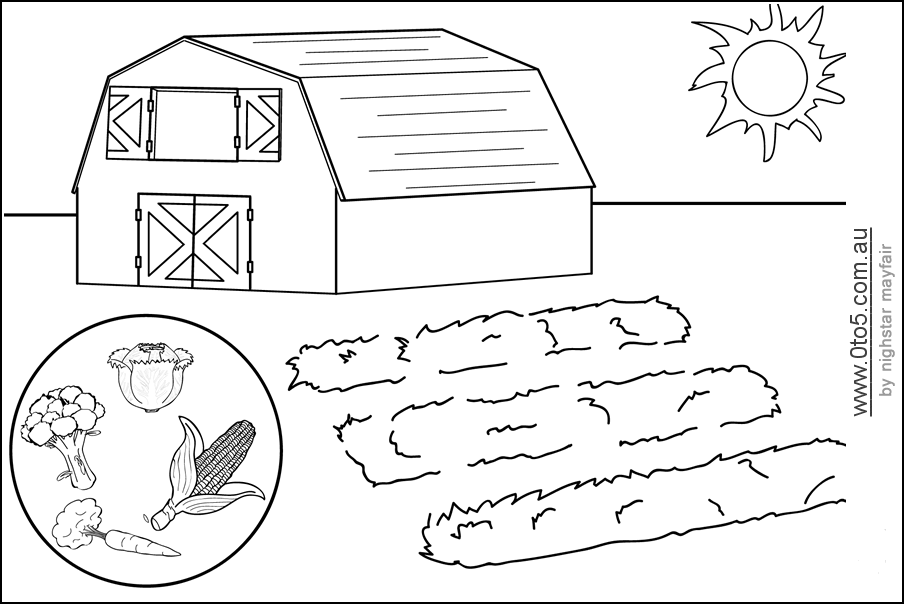 Related skills: fine motor, language
Discussion Topics: Colour in the pictures. You can add some chickens, ducks, cows or other animals.
Talk about the different crops that are grown on farms – and chickens and animals.
Talk about the importance of farms in providing food and looking after the earth.
Compare the farm with your garden at home or garden at school.
Do you grow anything in your garden that you eat?
Is it like a mini-farm?
Would you like to be a farmer?
Related Templates: Farm Animals
Related Products: (Advertisements)
[include file="picturestore/385336.txt"]