Cat and dog with Vet's sign, syringe and stethoscope – all ready to see the vet!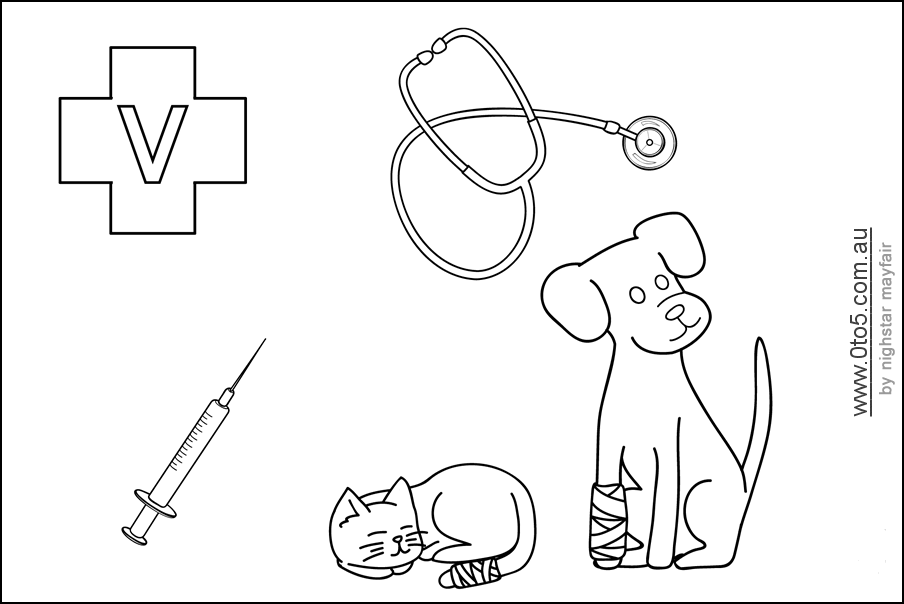 Related skills: fine motor, language
Discussion Topics: Colour the template.
Do you have pets?  Have you taken them to see the vet?
Veterinarians diagnose and treat sickness, disease and injury in all types of animals from guinea pigs, cats and dogs, to birds, horses, farm animals, zoo animals and wild animals. Would you like to be a vet?