A candy cane for coloring and a stripeless candy cane that children can decorate and color. The same templates are also available as colour-by-number activities for older children.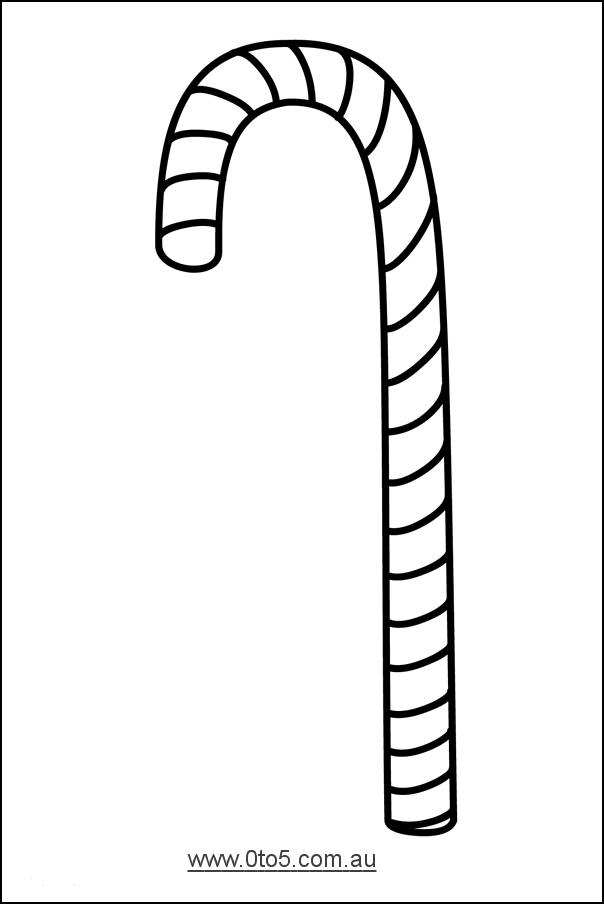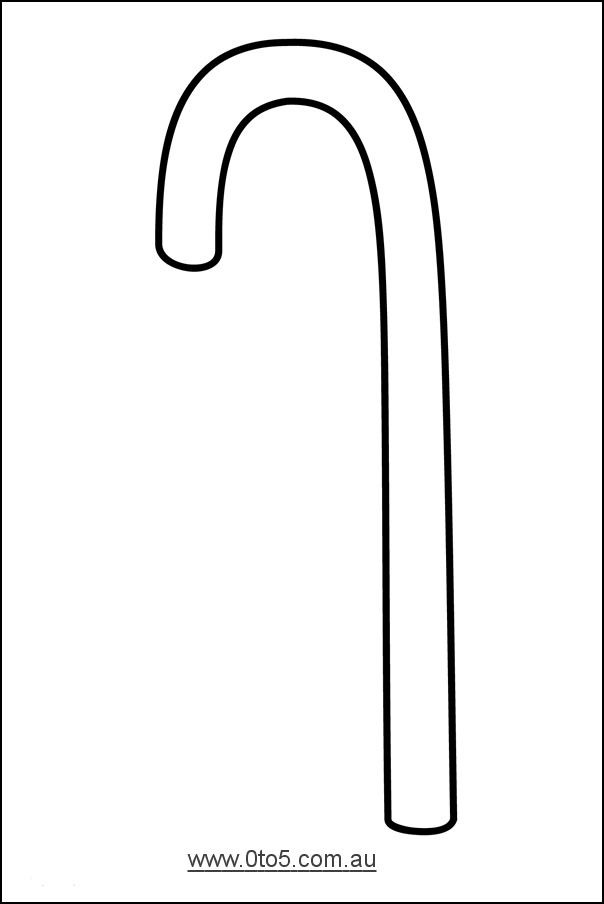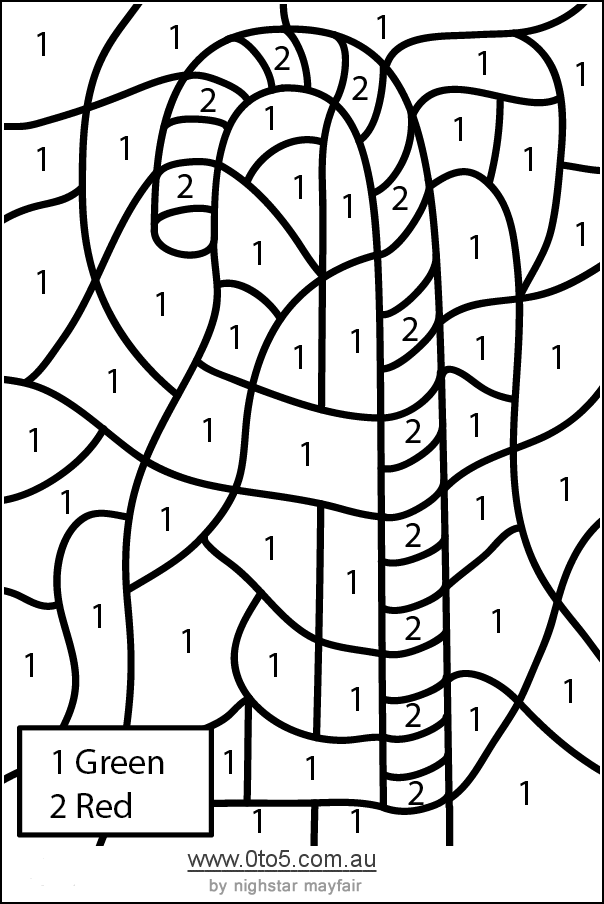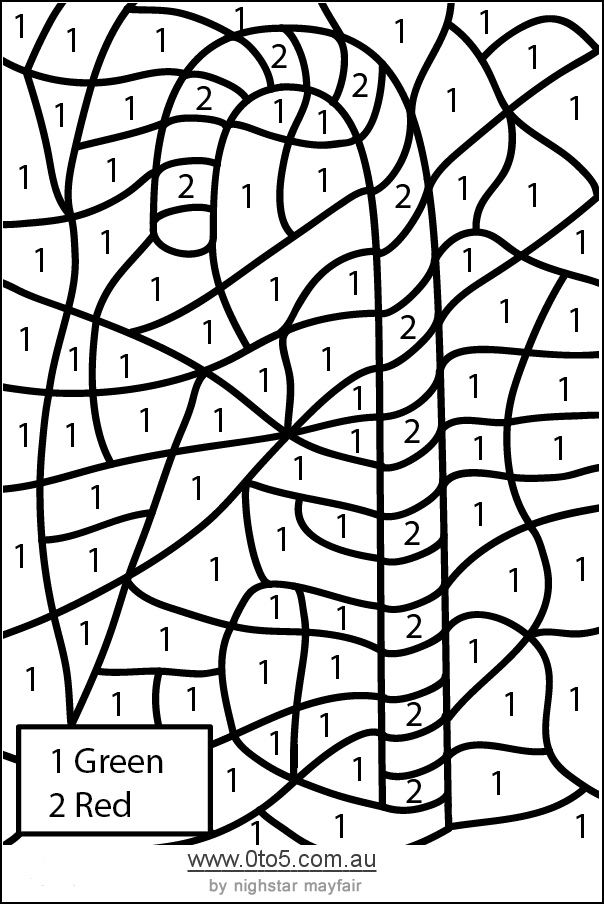 Related skills: fine motor, language
Discussion Topics: Colour these for Christmas decorations. You can paste them onto card and cut out for tree decorations, or cut out and paste onto Christmas cards.
Allow children to work out their own method of colouring by numbers and encourage them to talk about it.  Do they do all one colour first and then the other, or do they do blocks of colours? Do they want to break the rules and use different colours?  (Let them choose.)