This template shows a blank ghost and the word Boo! Colour it in and use as a starting point for other activities.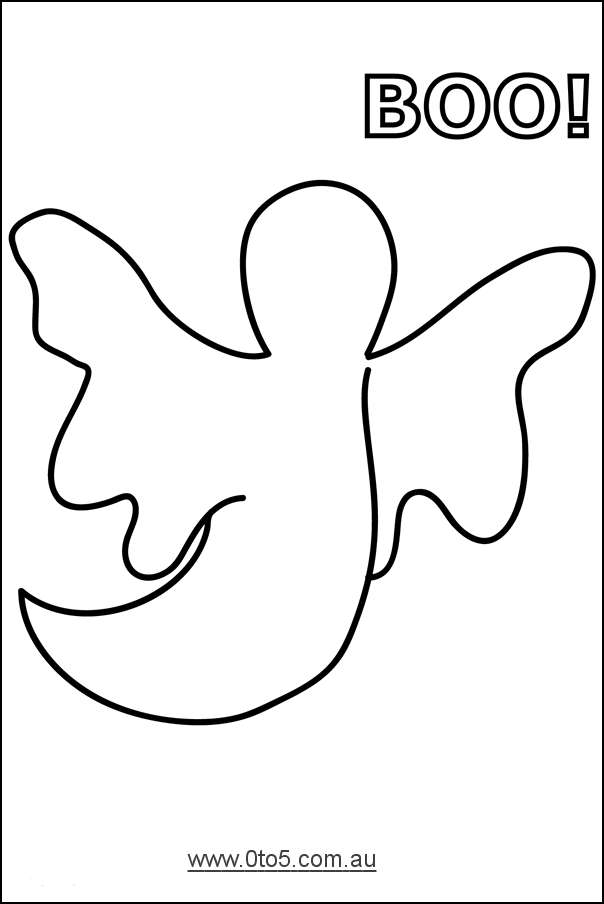 Related skills: fine motor, language
Discussion Topics:  Talk about ghosts and the part they play in celebrations. Dress up as ghosts with a sheet over your head and shout Boo! Boo is such a fun word.