Making turkeys out of hand outlines is a popular Thanksgiving activity in America. You can use an outline of your own hand or this template.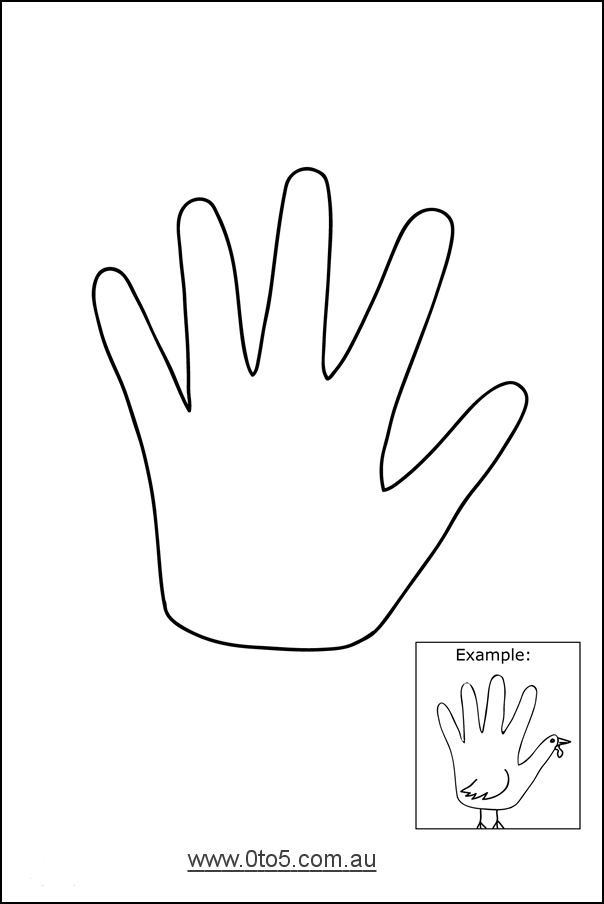 Related skills:
Discussion Topics: fine motor, language, spatial
You can also get a pdf version (2 pages) which includes the instructions on our downloads page (members only).