Sweets, Candy, Lollies – this template can be used for coloring, but the wrapper has been left blank so children can choose patterns and colours.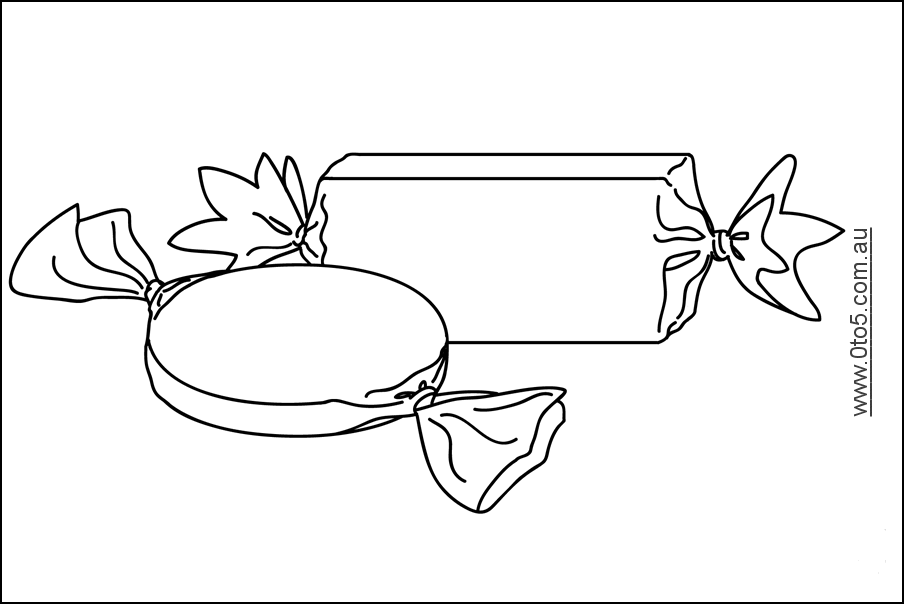 Related skills: fine motor, language
Discussion Topics: Colour the template.
What are your favourites?  Talk about the (minor) part that these sweet foods play in a good diet. Include talk about cleaning teeth.
Talk about alternative snacks like sultanas, carrot sticks etc.  See if you can think up ways to present healthy snack foods attractively.
You can make designs and colours to match celebrations like Christmas and birthdays.