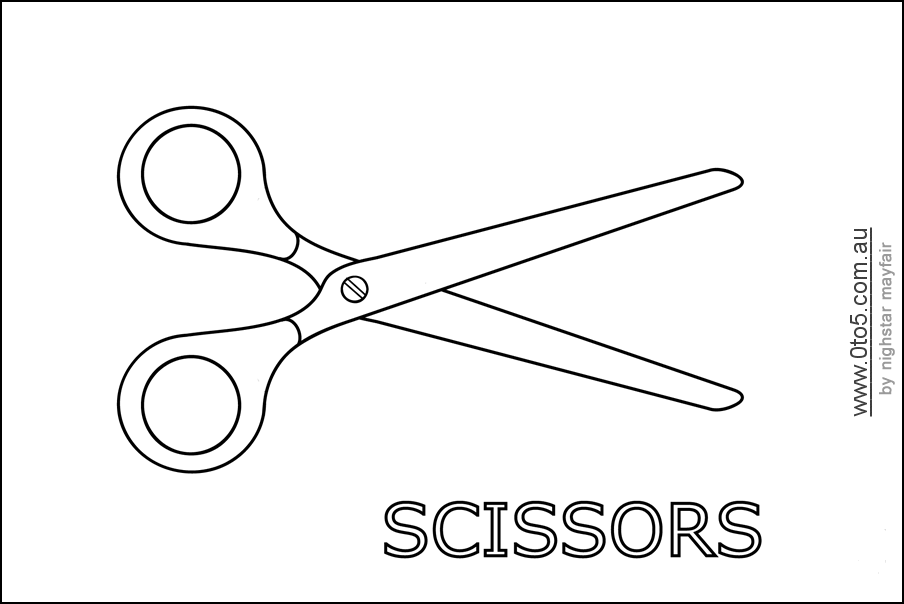 Related skills: fine motor, language
Discussion Topics: Colour the template.
Talk about all the different types of scissors – safety scissors with blunt ends for children, dressmaking scissors, small embroidery scissors, manicurist's nail scissors, hairdresser's scissors, garden scissors.
Big scissors are often called shears.
What occupations can you think of that use scissors?
How many pairs of scissors are there in your home?
Do you have any special scissors for left-handed people?
Talk about safety aspects of scissors and techniques for cutting.
Show the techniques of cutting – cut away from you and turn the paper rather than the scissors.