This is a teddy bear template with corresponding color-by-number template in two versions: "easy" and "hard".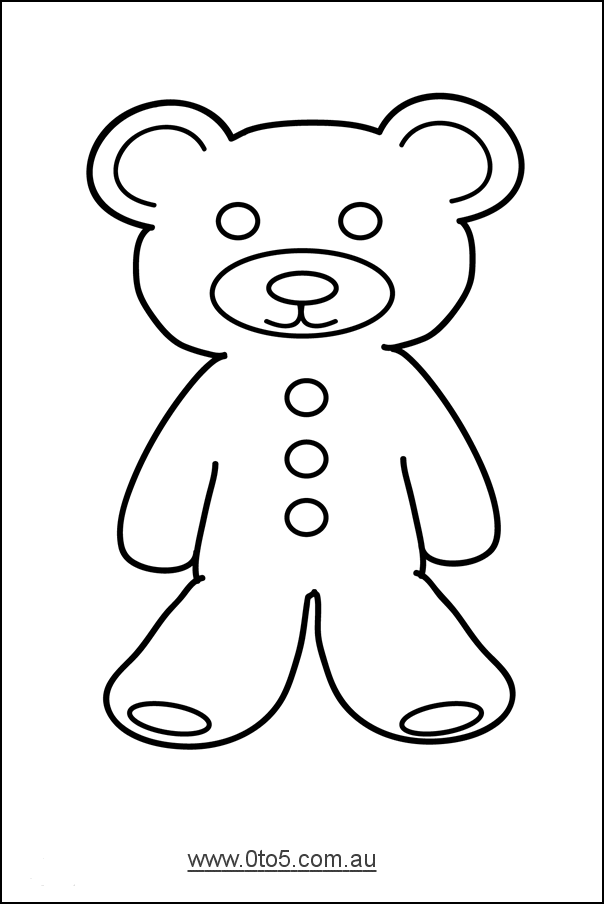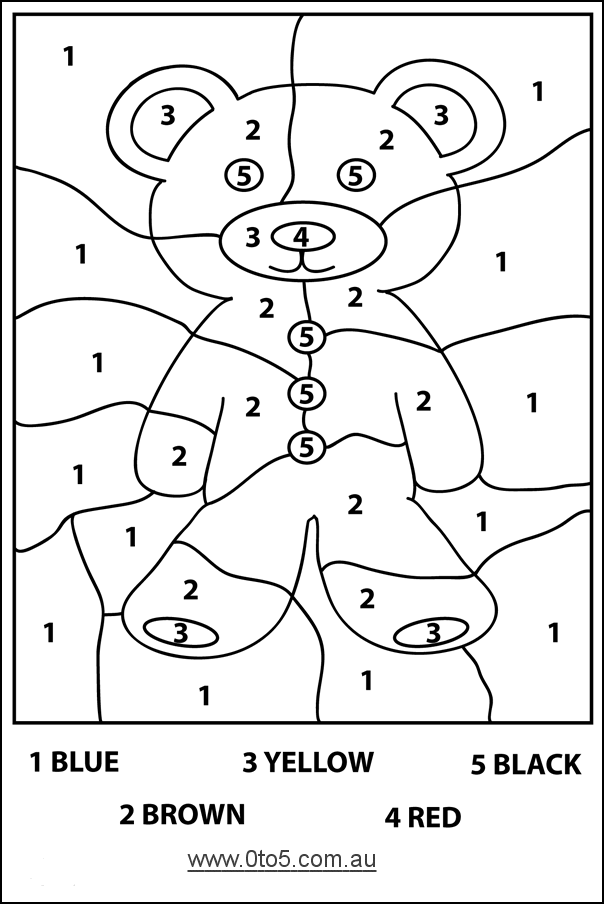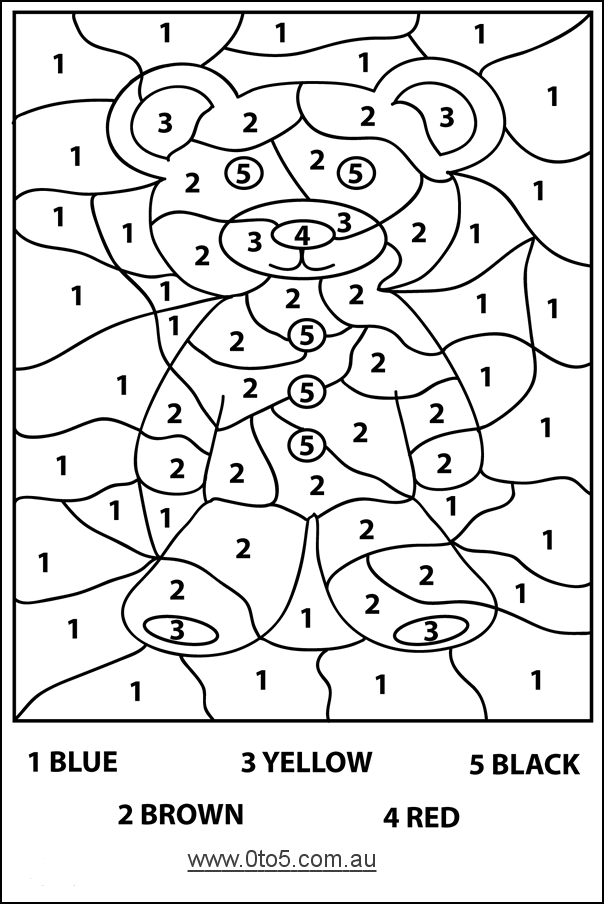 Related skills: fine motor, language
Discussion Topics: Colour the templates. This activity helps with number recognition and the abstract idea of using a number to represent a colour.
Talk about favourite teddy bears you own and teddy bears in stories and on television.