Children are fascinated by keys. Here are two templates for keys, and a lock and key to decorate and discuss.
a modern key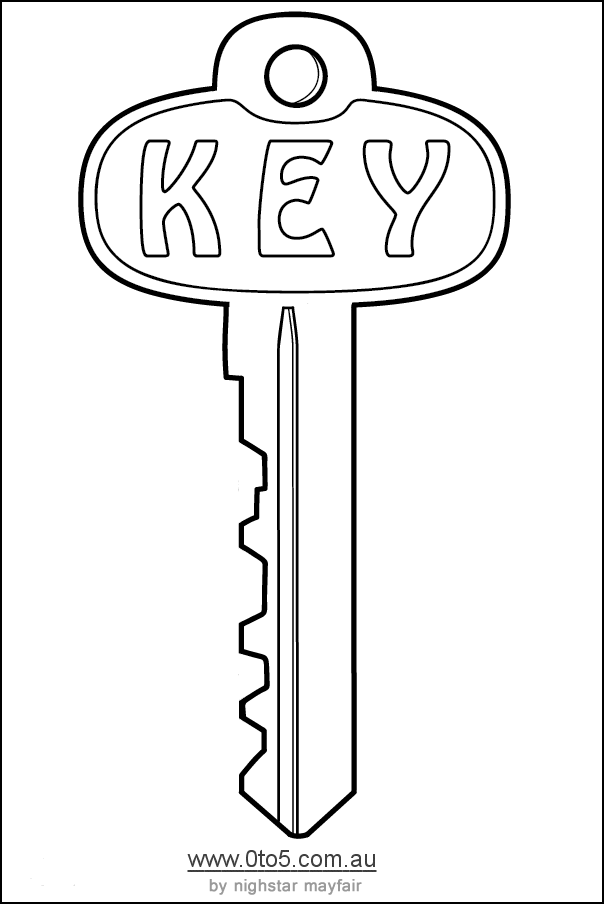 an old fashioned key

padlock and key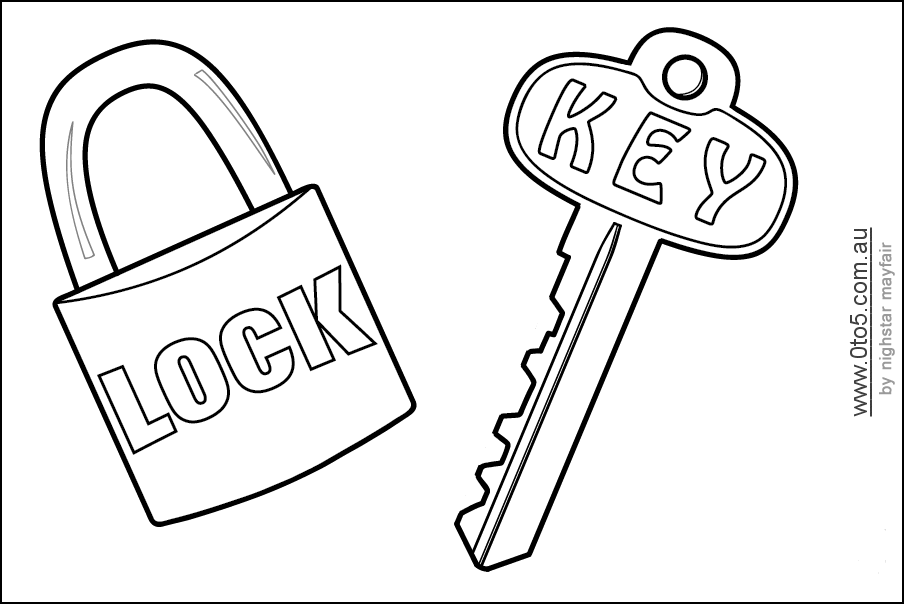 Related skills: fine motor, language
Discussion Topics: Colour the template. Do you have keys made in different colours? Do you have some old keys? What colour are they?
Talk about the many places that you use keys – to lock doors and cupboards, to start a car…
Who has keys in your family?
Do you have keyrings?  You could paste the keys you've made from these templates onto card and cut them out. Make some keyrings and thread one or more keys on it.
Talk about the way we use the word "key" in everyday language. The key to success, the key to finding an answer. How do these words relate to each other?