Here are a range of templates for butterflies – plain and with patterns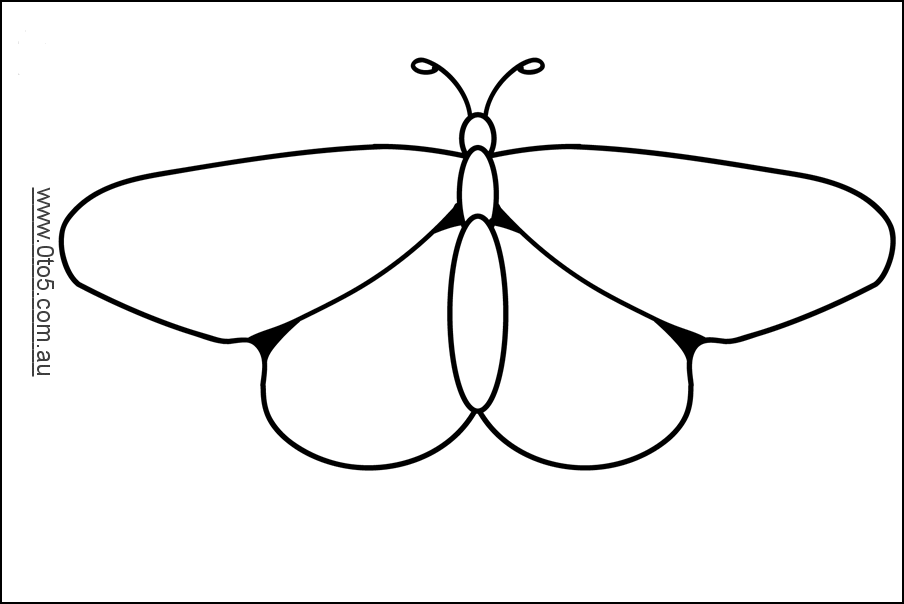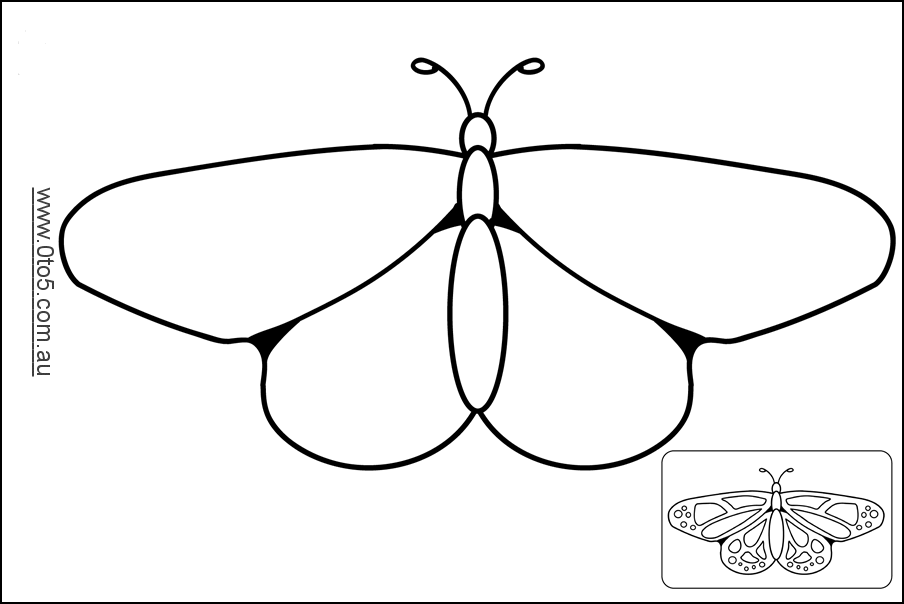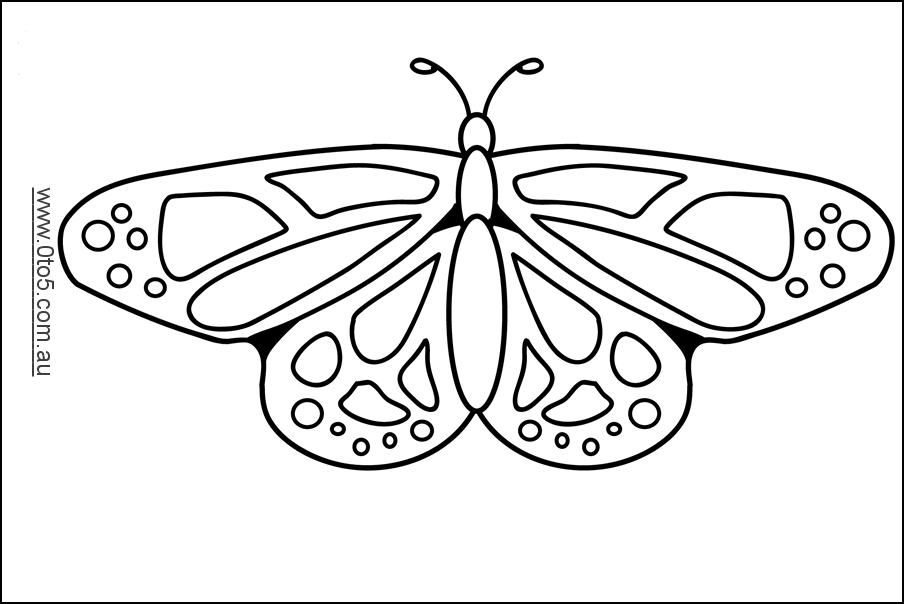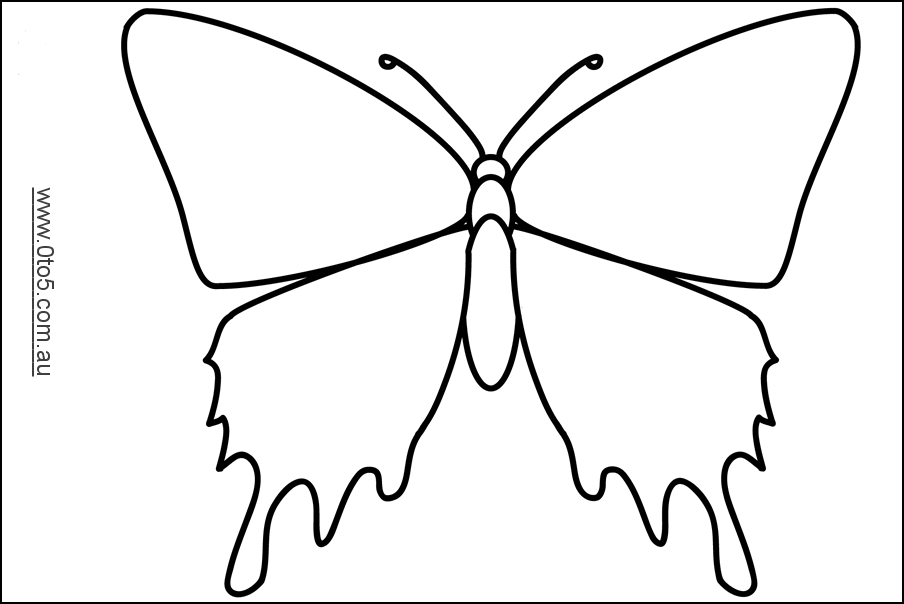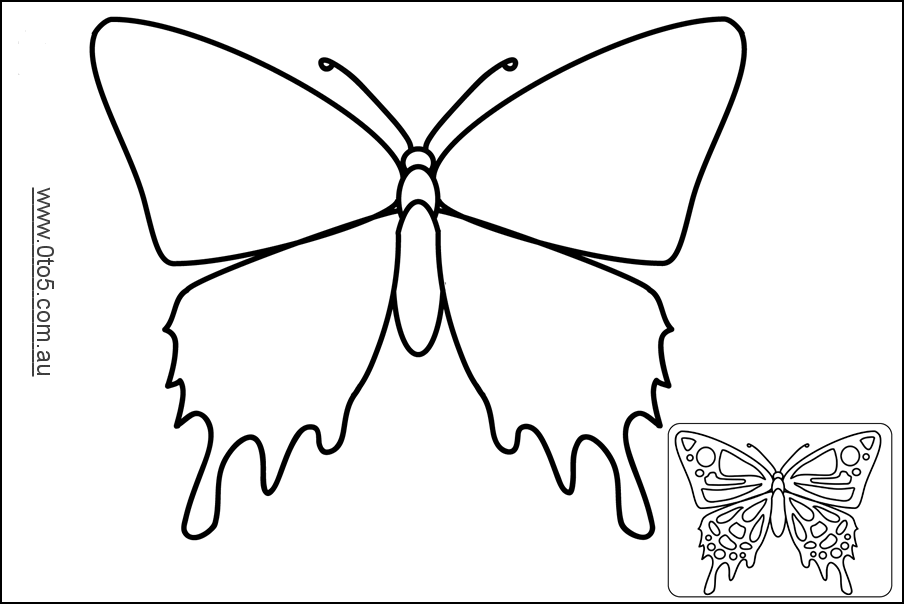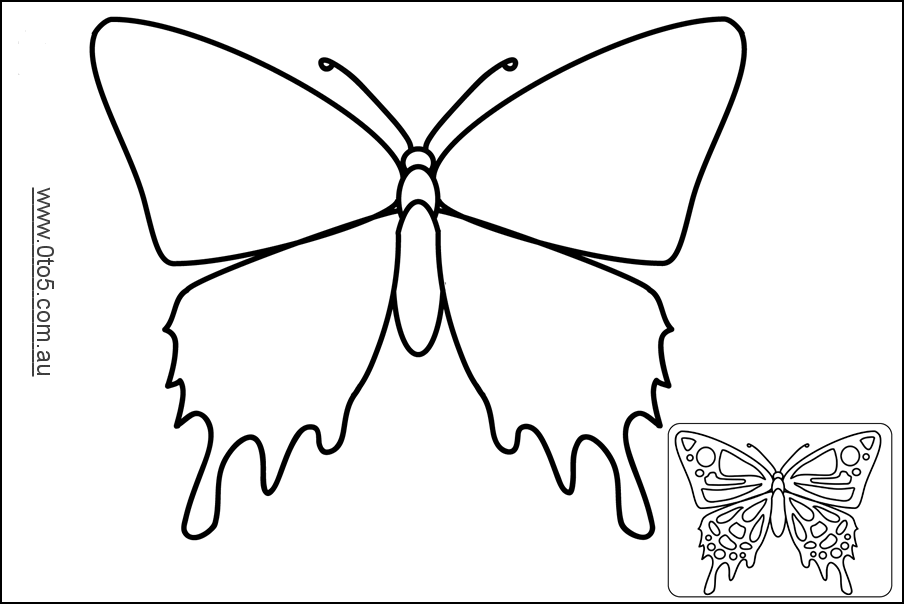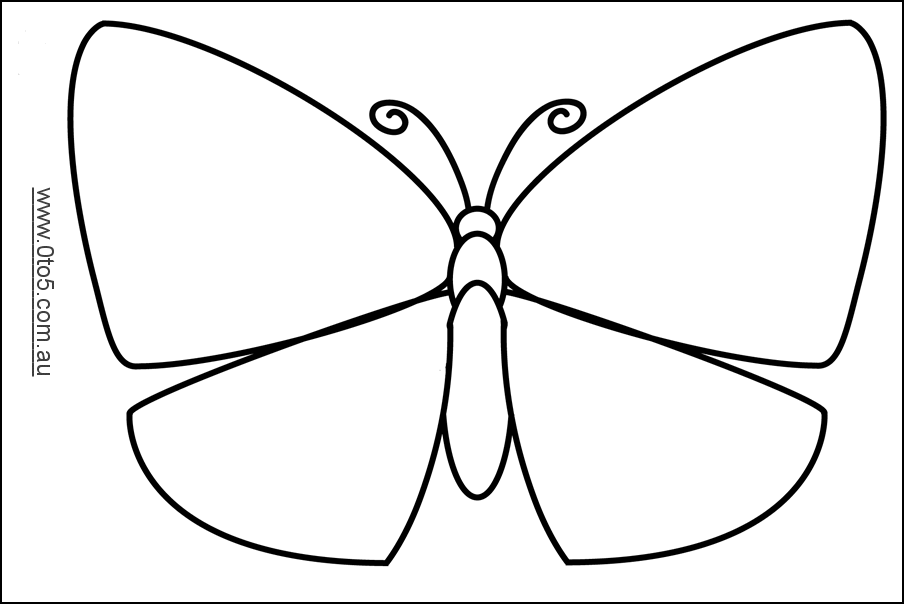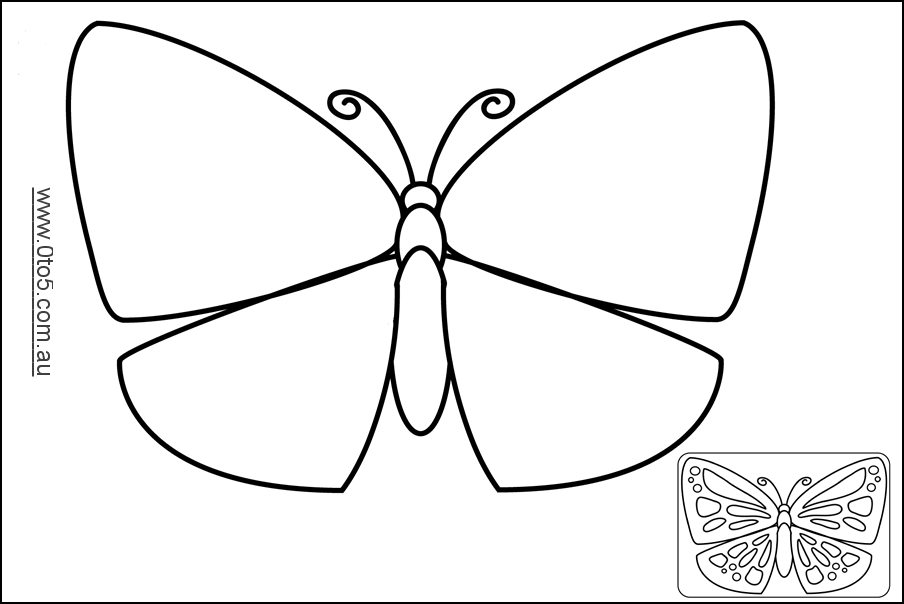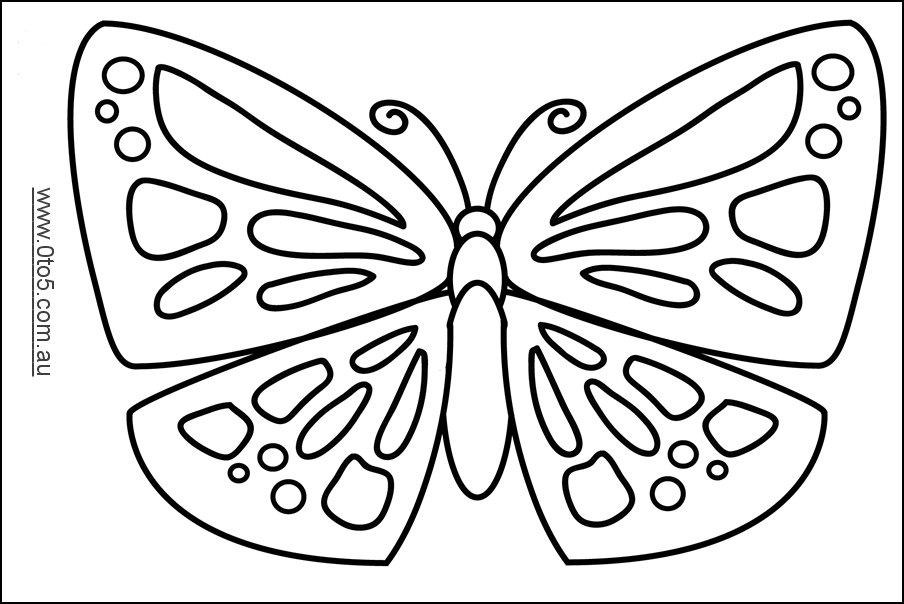 Related skills: fine motor, language. Butterflies are a good way to introduce the idea of symmetry.
Discussion Topics: Colour the templates or use glue and decorate them.
Talk about butterflies, different sizes and shapes and where you might see them. Go out into the garden and see if you can find any.
What plants attract butterflies? Could you plant some to attract butterflies to your garden.
Do you know books about butterflies?
As part of a larger project to record what you see in your garden and neighbourhood, see Shady Lanes Project – What I saw on the way