This template shows some common shapes for discussion, colouring and to make into shape matching puzzles.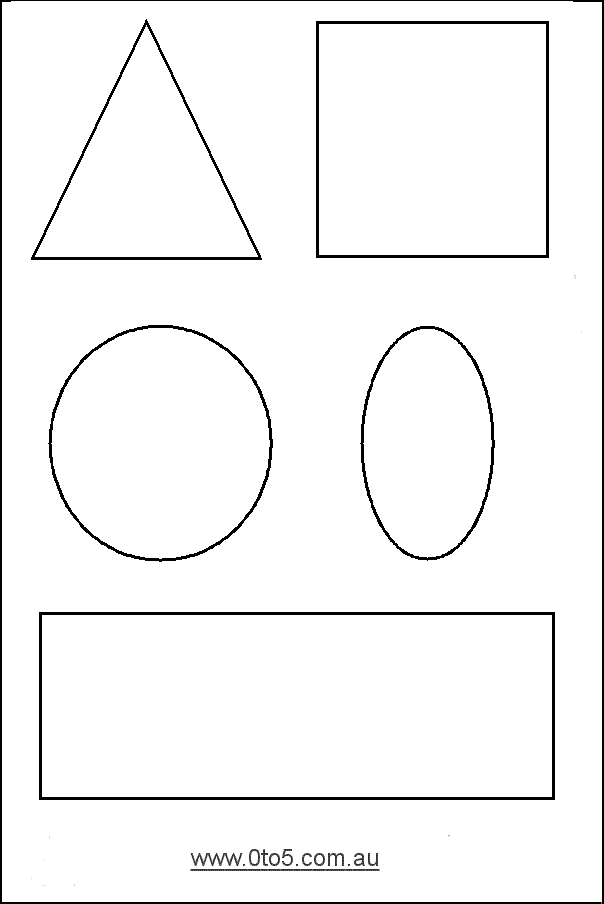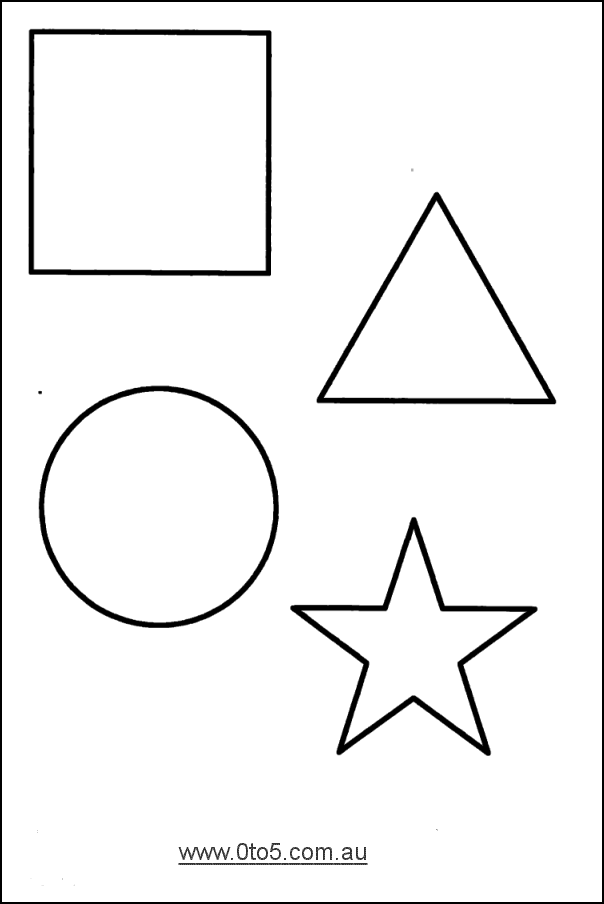 Print and colour in the shapes.
Make a shape sorting game.
Print twice. One sheet will be your base.
Colour the shapes and cut out. Let children match their cut-out shape to the shape on the base sheet.
Vary your colours so that the child can match the colour as well as the shape.
Talk about each shape – their names – triangle, square, circle, oval, star and rectangle.
Turn each shape into a bigger picture eg make each one a face, or a toy, or part of an animal.
Help children become familiar with shapes by using the words in everyday life. For example, ask if they want their sandwich cut into squares or triangles, whether they want a square, round or oval plate.
Related skills: language, fine motor.
Discussion Topics: